Translating…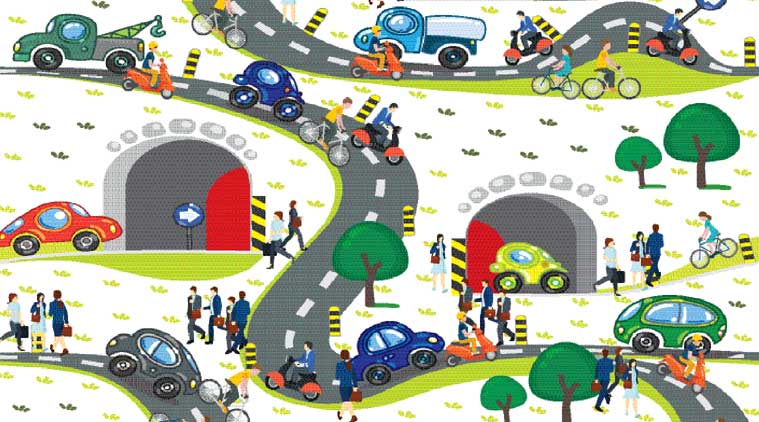 To tackle the surge in the number of vehicles and attendant parking issues across Bengaluru, the Bruhat Bengaluru Mahanagara Palike (BBMP) has decided to implement the smart parking system for vehicles on 85 roads in the Central Business District(CBD).
As the pilot project, Kasturba Road in CBD will get the smart parking project by the month-end. Later, the BBMP will set up the smart parking facilities phase-wise on 85 roads across the city.
The project was first announced during the presentation of the state budget in February this year by the then Chief Minister HD Kumaraswamy. According to the civic body, the parking spaces will be equipped with sensors installed along the roads, which will send information about available slots to the display boards on the streets, and also to a dedicated mobile app which can be downloaded by the vehicle users. The driver will get the information about parking availability through the display boards and updates in the app. The driver can pay the fee through the app online or on the spot by swiping their debit, credit cards or smart cards in the parking meter.
Speaking to the Indianexpress.com, Ravi Kumar Surpur, special commissioner (projects), BBMP said, "The project will be implemented in 85 roads in CBD areas. The project is aimed to regulate the parking crisis in Bengaluru. The project will be taken up under the Public-Private Partnership(PPP) model. A private company will bear the entire cost of the project and will pay an annual rent of Rs 31 crore to the BBMP."
The BBMP is expecting the revenue of Rs 315 crores in 10 years by the smart parking project. The company, which has received the tender, will construct the parking infrastructure, develop the software and equipment along with running the smart parking.
"The first phase of the project is categorised into three groups of roads with differential parking rates in 85 roads," added Ravi Kumar. The city civic body has fixed parking fee from anywhere between Rs 15 and Rs 30 for a car and between Rs 5 and Rs 15 for a bike per hour; the fee varies in the three groups of roads.
85 roads in the CBD area includes Kasturba Road, MG Road, Brigade Road, residency road, Cunningham road, Commercial street, Avenue road, Nrupathunga road, Dispensary Road, Ali Askar Road, Lavelle Road, BVK Iyenger road, Haines Road, Sankey Road, Palace Road, Mallya hospital road, etc.