Translating…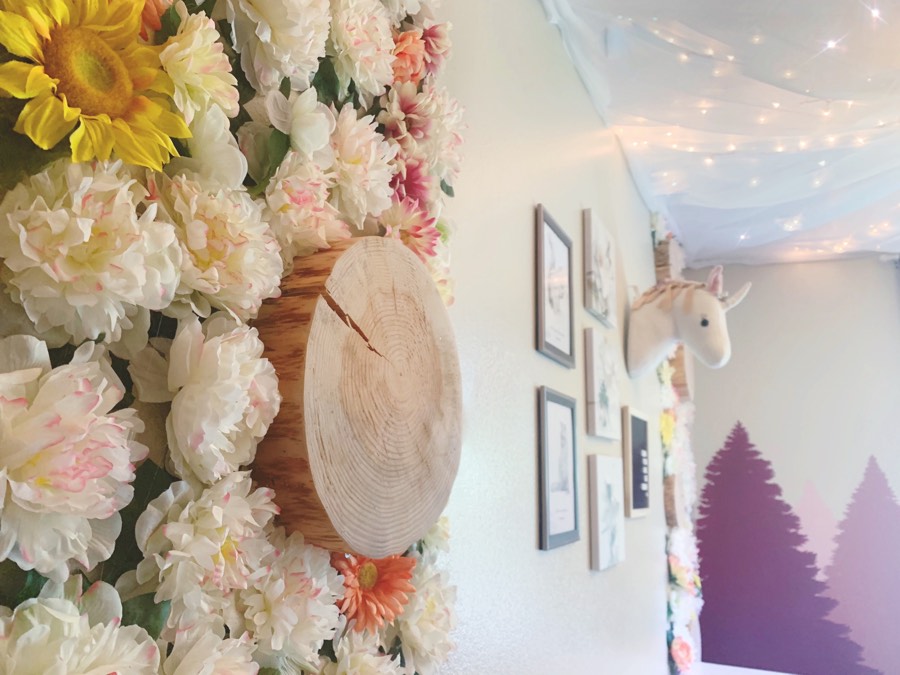 "My five year old daughter asked for a 'pink forest to camp in' for her bedroom. I think I delivered, on a budget!"
Don't miss the "starry night sky."
Photos and some how-to information for other DIY parents, from pretty amazing father and IMGURian @babygreenvines:
More of those $4 curtains and $5 string lights, staple gunned across the ceiling.
I started with the fabric gathered in the center above the light (this is just wire rimmed crepe paper crinkled up and birdcaged over the dome light.

For the fabric draping:
I started with all the curtains gathered in the center and then stapled a ring of curtains around the light. Then splayed the other ends of the curtains out to the edges of the room and stapled them there, leaving a little slack to create slight billows.

Overall, she's in love with it and I feel satisfied that I was able to give my sweet little goofball her dream room without spending a stupid amount of money on redecorating.
My 5 yr old daughter asked for a "pink forest to camp in" for her bedroom. I think I delivered, on a budget!