Translating…
situated near the shinjuku gyoen park, in one of tokyo's central areas, the shinjuku miyabi residence hotel by himematsu architecture stands out from the surrounding streetscape through its laser-cut façade of hemp leaf patterns. made of 2mm thin aluminum, with the biggest size of one panel being 1350mm x 2728mm, the façade is visible especially at night time, as lighting set between the building's exterior wall and the aluminum surface highlights its pattern from the back.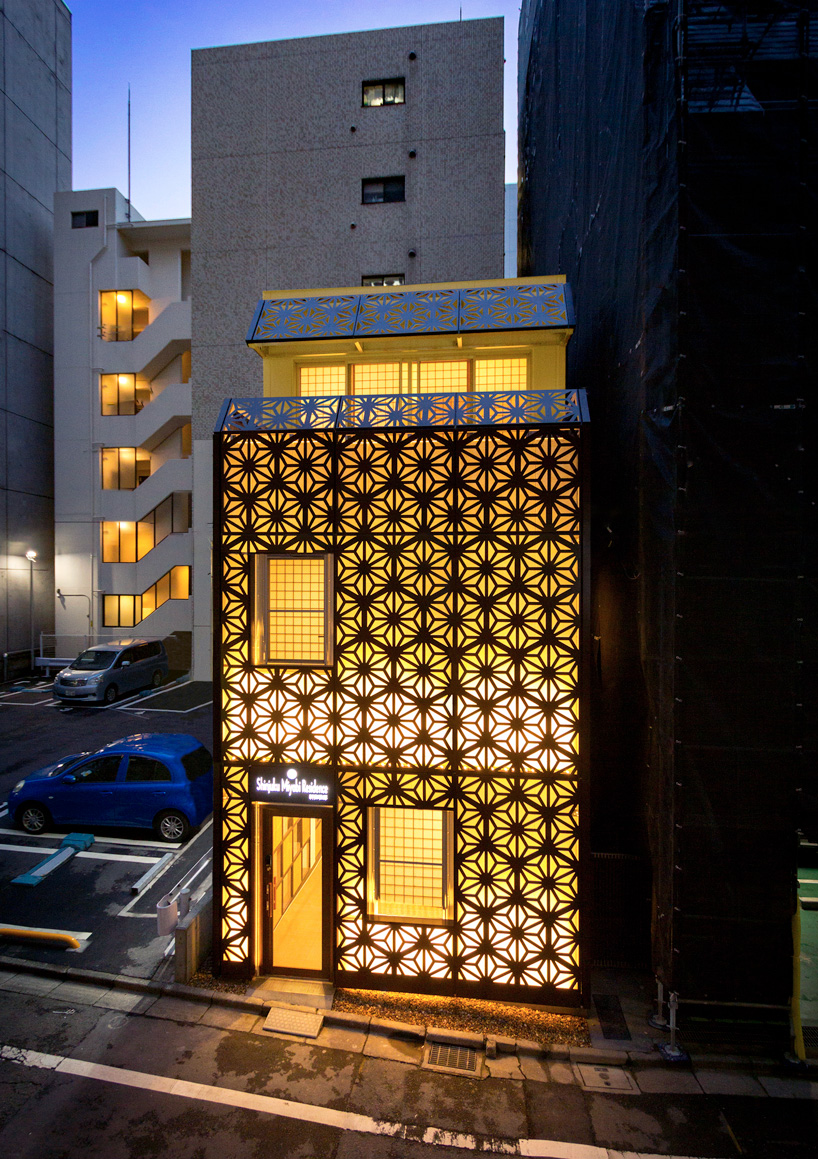 'in 2020, olympics will be held in tokyo,' notes himematsu architecture. 'japan aims to become a "tourism-oriented country" to accept 40 million tourists from around the world in 2020, which causes a shortage of hotels everywhere, even in tokyo. it can be said that this hotel is one of the solutions for the social problem japan is facing, as it is expecting guests mainly from europe, USA, and other parts of asia. so, the design needs to attract them through japanese culture.' located in a very convenient area for tourists in tokyo, the 132-sqm hotel welcomes guests through an entrance clad in checker-pattern lattice panels made of painted pine, which function as displays for various objects regarding japanese culture. default panels contain many split bamboos with lighting, while the other panels allow for japanese objects to be inserted between two 2 acrylic surfaces, as for example ukiyoe paintings and red leaves of japanese maple.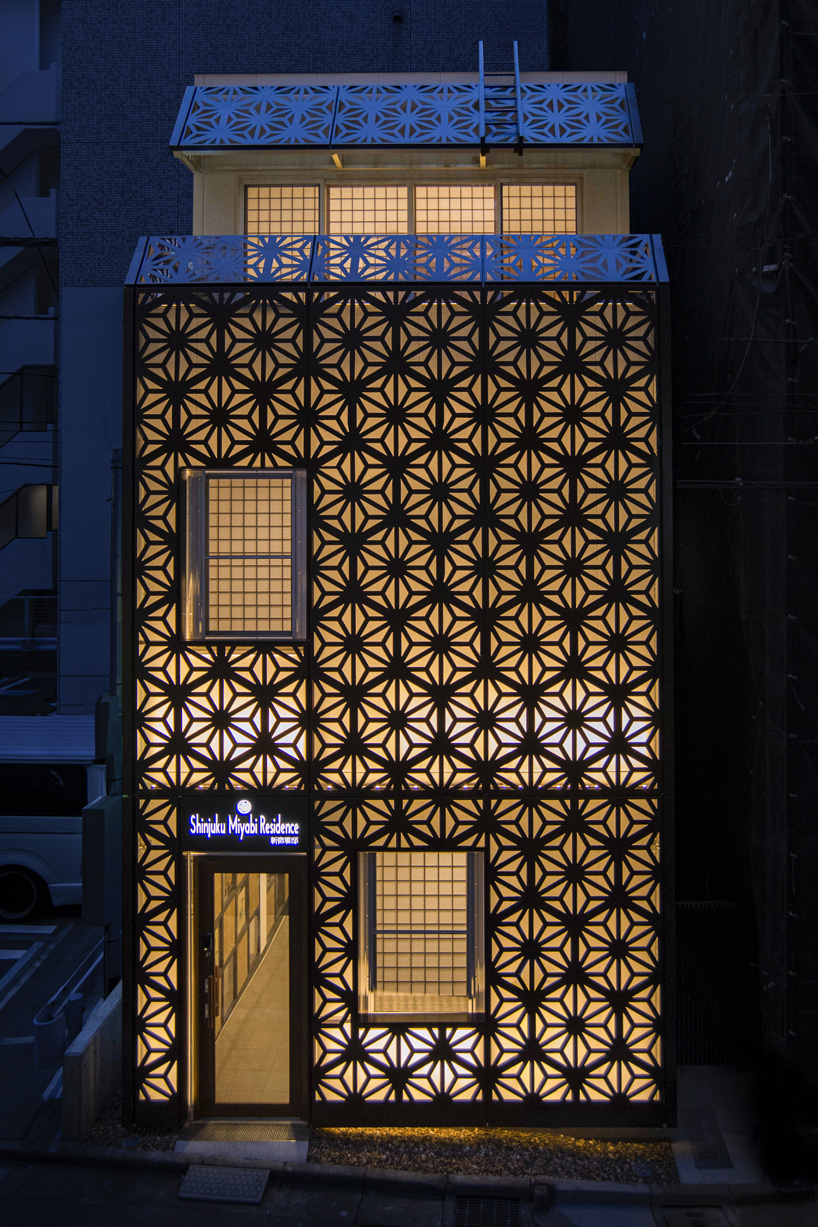 the panels of the façade are made of 2mm thin aluminum which is perforated by laser-cut hemp leaf patterns. on the third floor, one of the guest rooms has access to a balcony, which becomes part of the front façade and has a handrail made of aluminum panels. the hotel's floor is lacquered akamatsu, one of the highest quality wood materials in japan, which helps create a refined and luxurious atmosphere through its pleasant texture.
'hemp has very strong growing force and rapid growth speed as seen in nature,' says himematsu architecture while explaining why they chose it as the symbol of the hotel. 'traditionally, the hemp leaf pattern has been used for clothes for newborn babies in japan. this hotel has the hemp leaf pattern on its façade for the same meaning – we wish this hotel will grow and develop with many travelers who enjoy japanese culture from around the world.'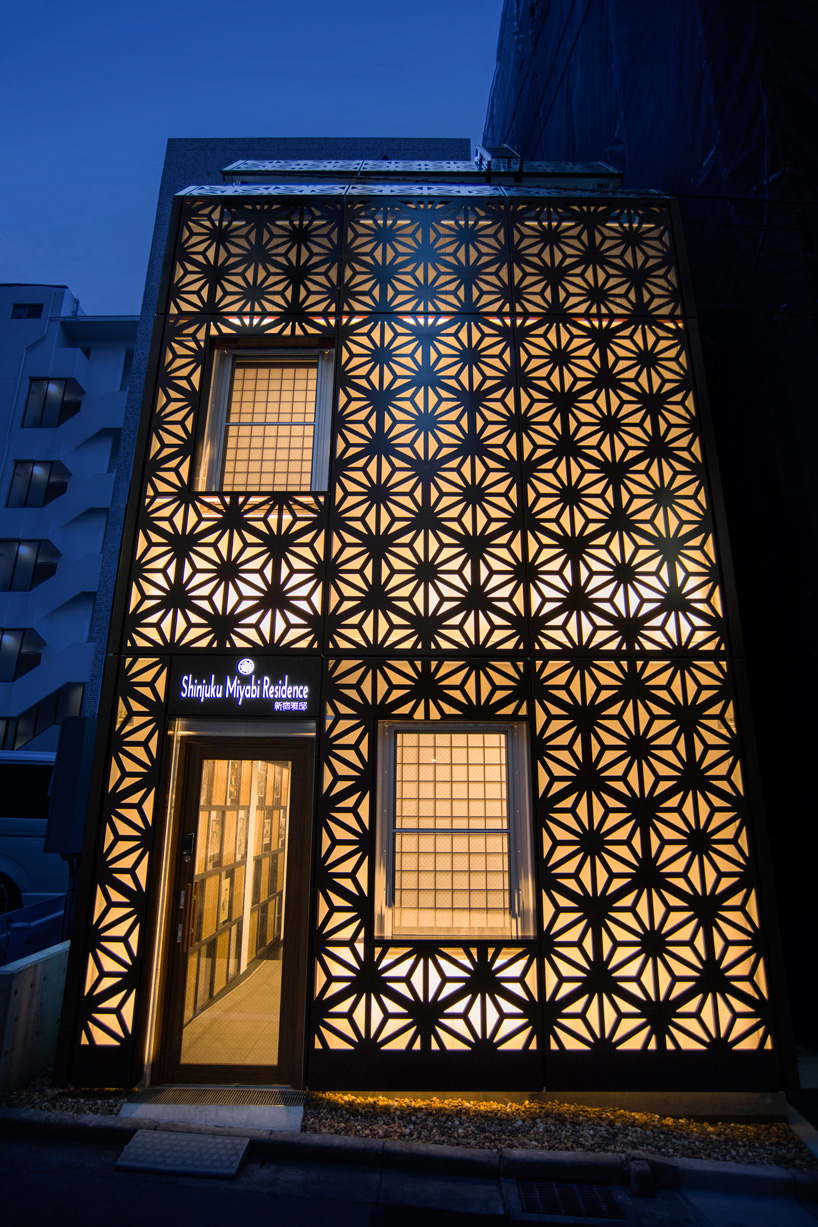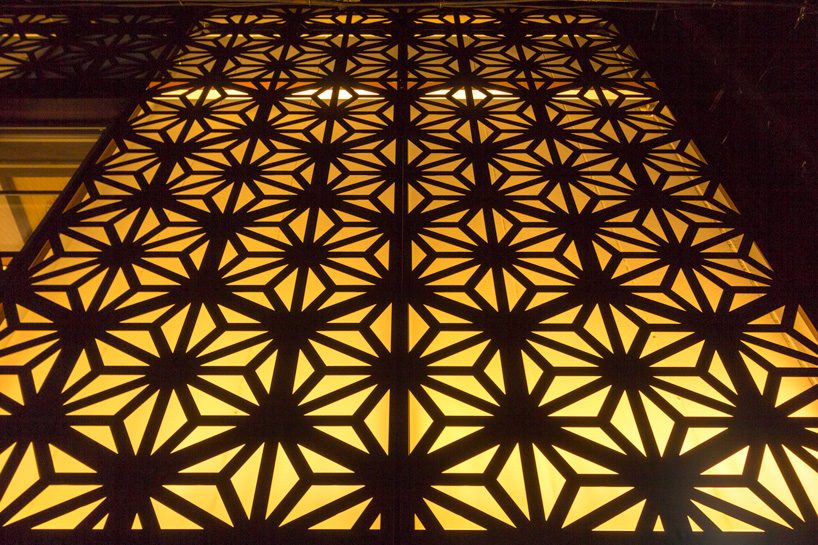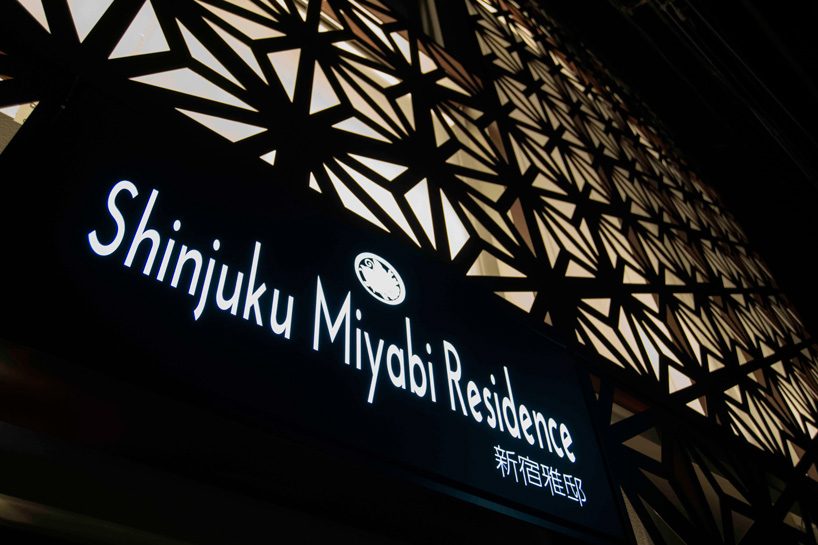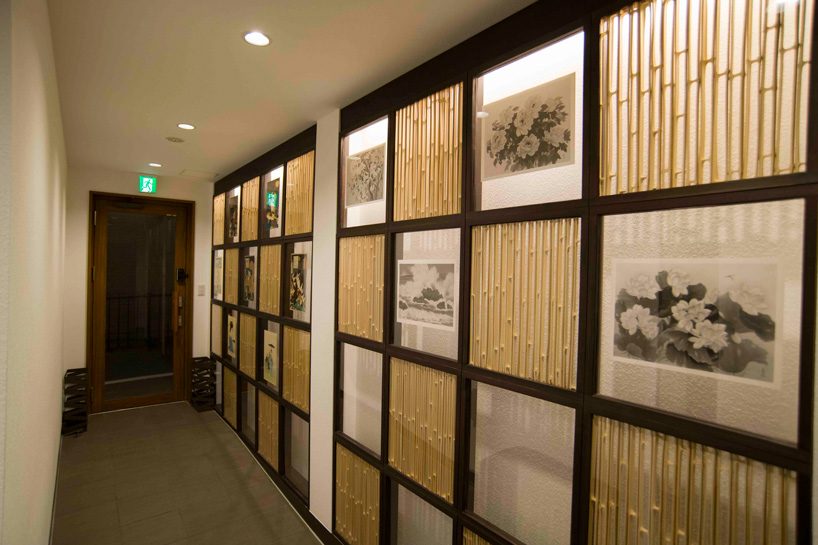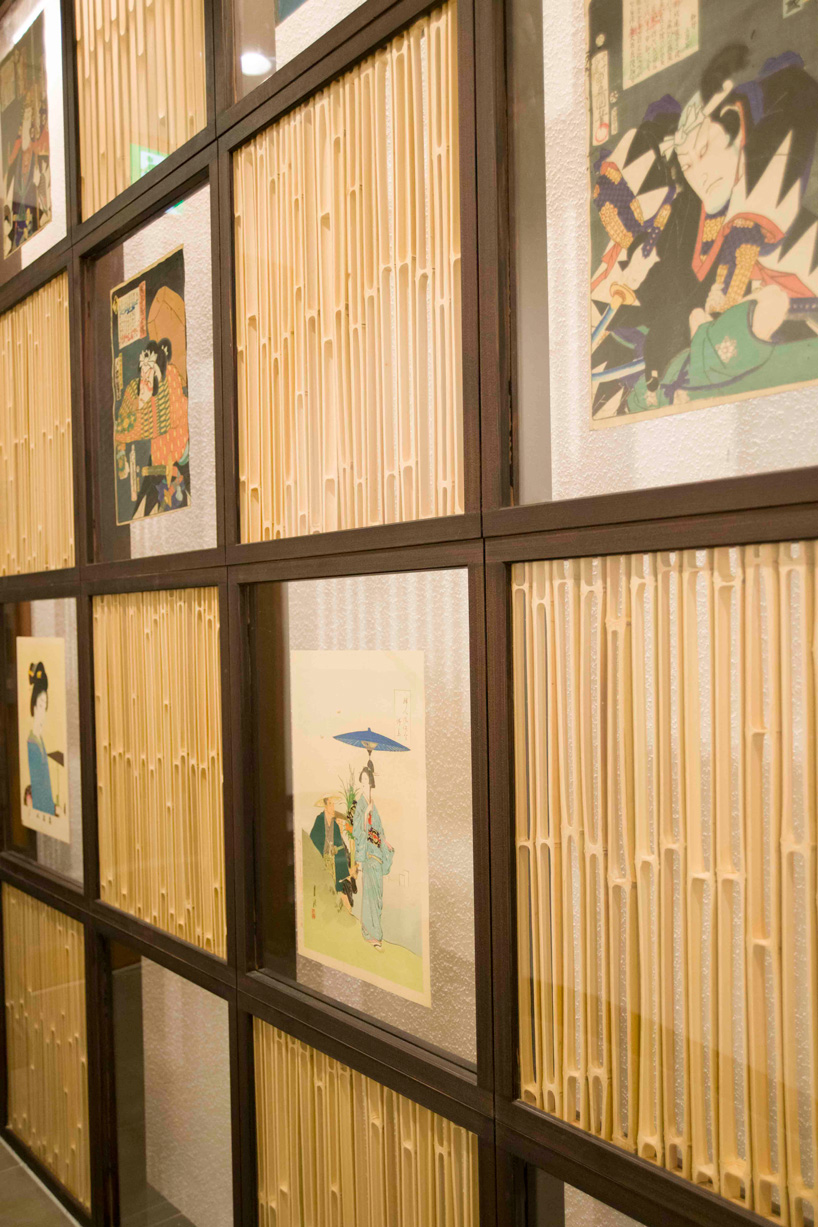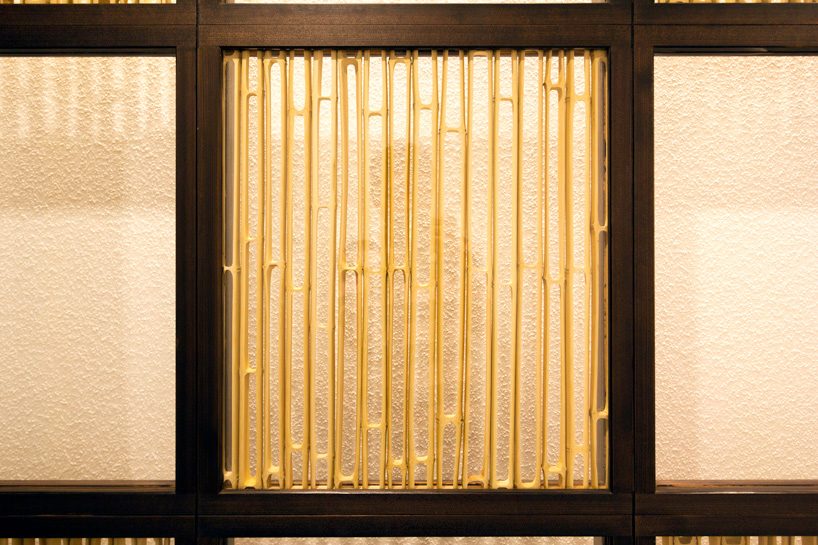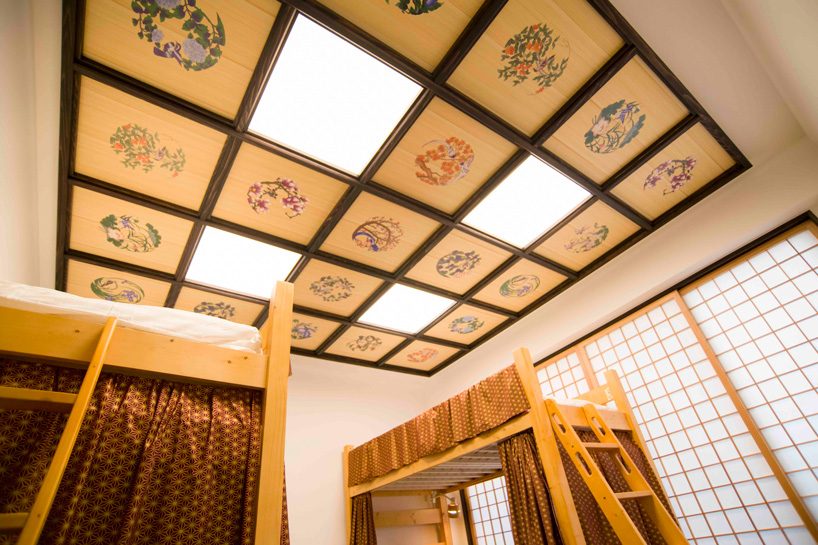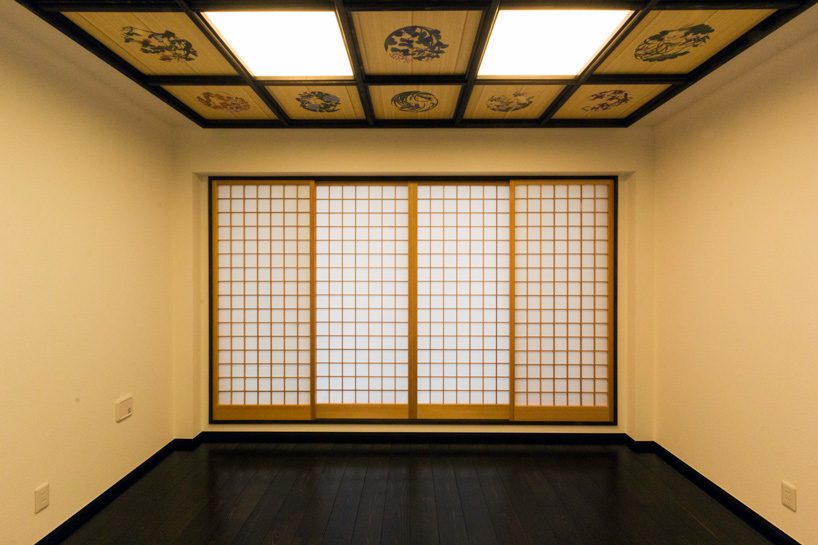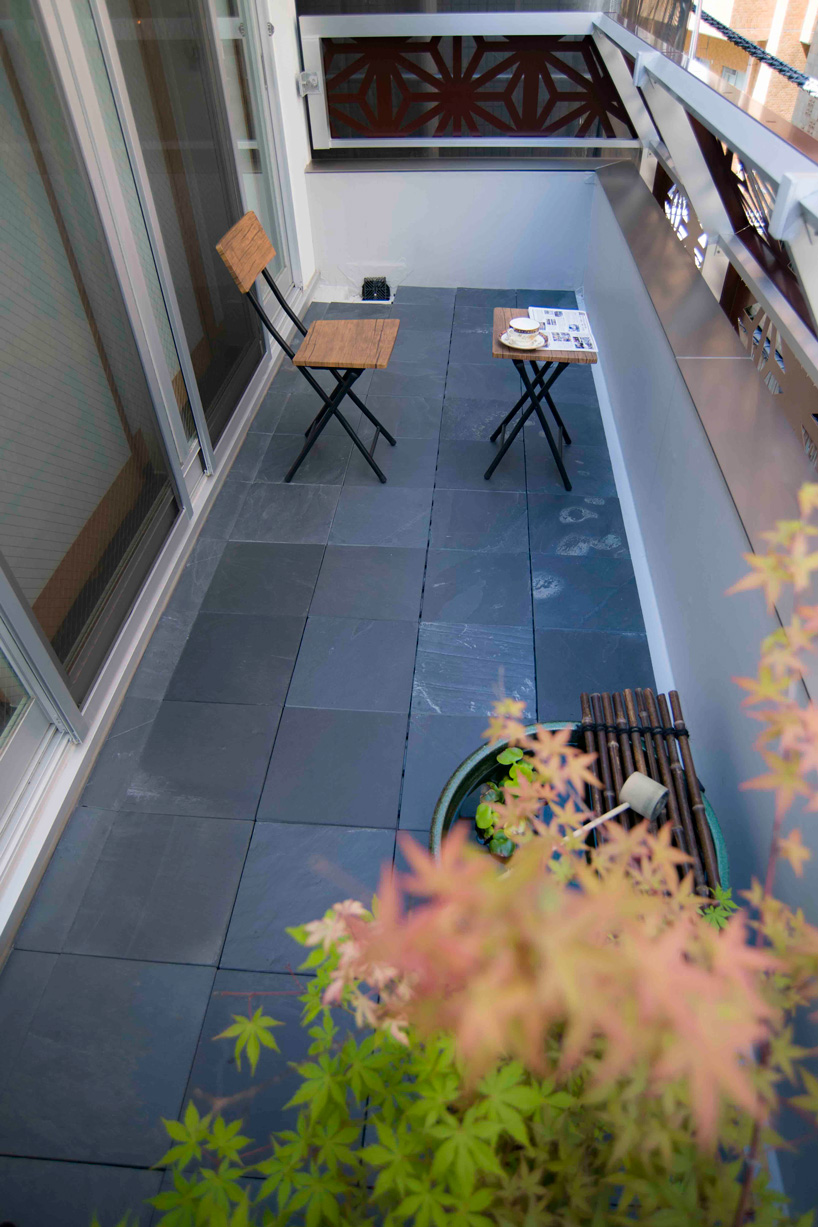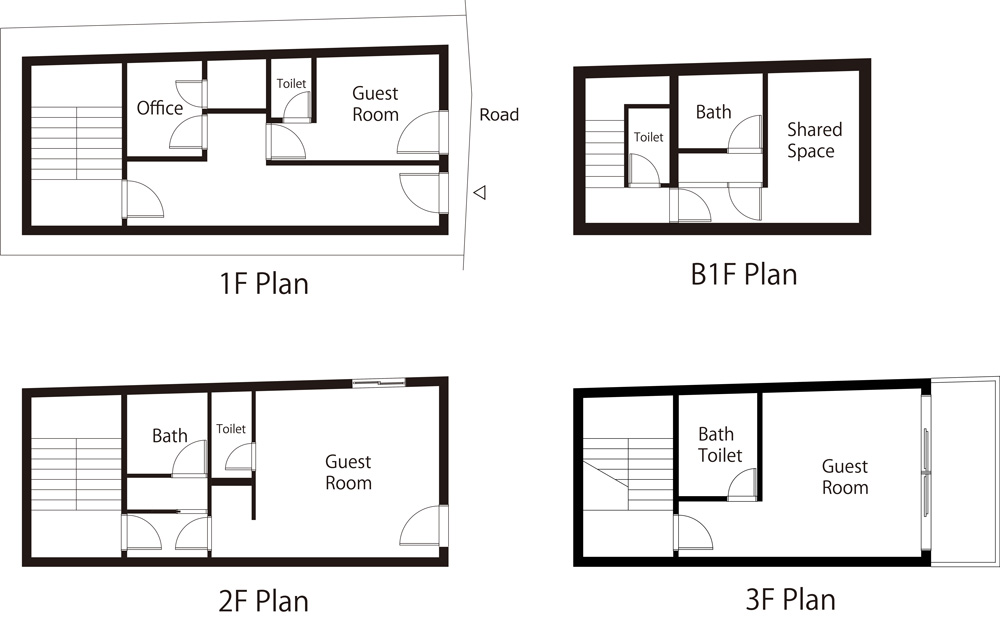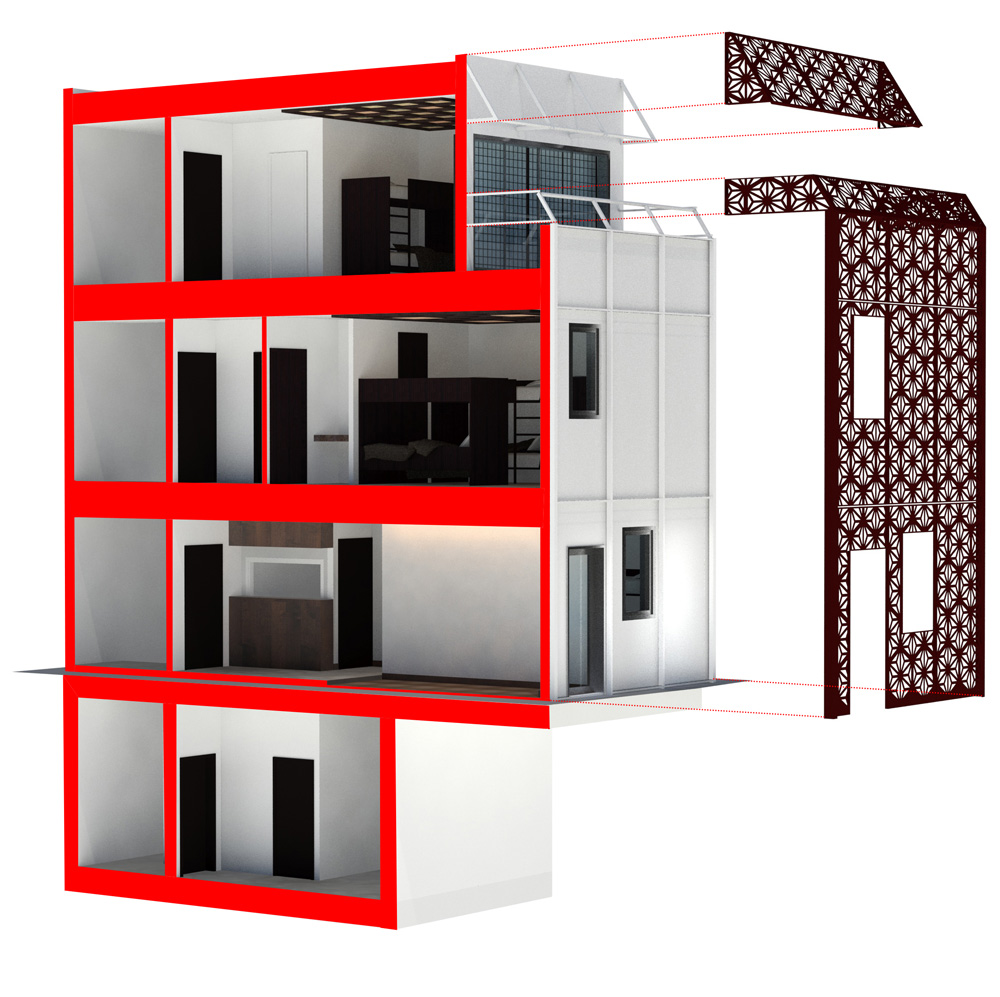 project info:
name: shinjuku miyabi residence
architect: himematsu architecture
location: 4-27-15 yotsuya shinjuku-ku tokyo japan 160-0004
program: hotel
total floor area: 132 square meters
structural design: kume structural research & development office
facility design: C.H.C system
constructor: o'hara architectural and construction
sofia lekka angelopoulou I designboom
nov 25, 2019