Translating…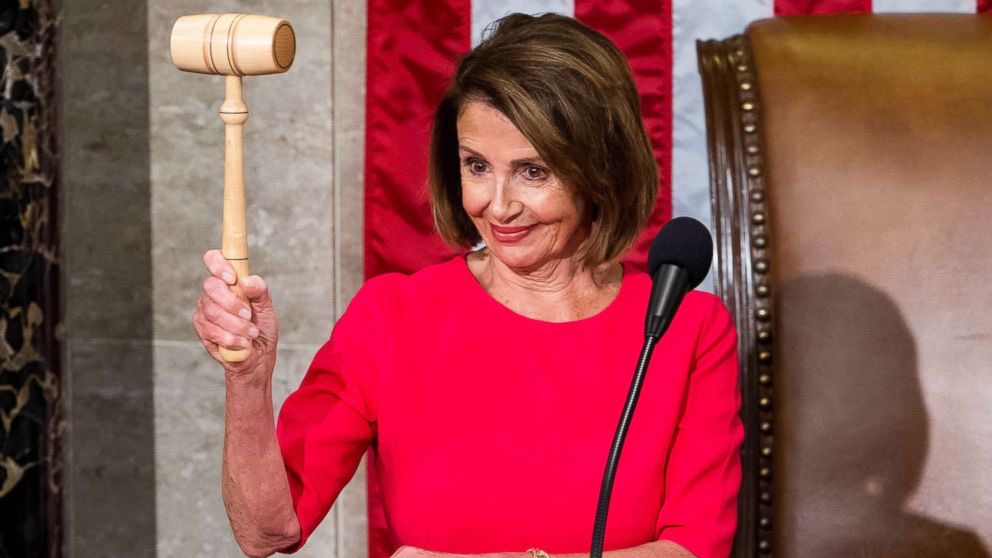 "The President must be held accountable. No one is above the law" — House Speaker Nancy Pelosi, 9-24-2019
Huge news from Speaker Nancy Pelosi: "Today, I'm announcing the House of Representatives moving forward with an official impeachment inquiry."
She cites "the president's betrayal of his oath of office, betrayal of our national security and betrayal of the integrity of our elections."
What exactly does this mean?
What happens right now?
Then what happens after that?
Does this lead to Trump's removal from office?
Nobody knows yet.
But Pelosi isn't standing in the way of it anymore.
The President freaked out on Twitter, of course.
Observations and reactions from reporters and others, below.
---
Wow, @HeidiNBC reporting that Trump called Pelosi today and asked "if they could work something out on this whole whistleblower thing."

— Jamie O'Grady 🤔 (@JamieOGrady) September 24, 2019
2020 is likely to be one of the craziest years in American history. It is probable that Donald Trump will be put on trial in the US Senate during his re-election campaign—and unfortunately his authoritarian impulses emerge most when he is cornered. This is going to be nuts.

— Brian Klaas (@brianklaas) September 24, 2019
Have been asking every Dem lawmaker what this latest announcement signifies or what 'impeachment inquiry' means precisely

None have consistent answers on what actions will be taken next– other than the fact that Pelosi has now relinquished her objections to impeachment

— Tim Mak (@timkmak) September 24, 2019
Impact of impeachment proceedings on foreign policy with an embattled,angry and distracted President could be scary. Nixon actually managed during Watergate quite productively. But then Nixon had Kissinger. And Pompeo's no Kissinger.

— Aaron David Miller (@aarondmiller2) September 24, 2019
In the past, subjects of impeachment inquiries have used press secretaries/surrogates to issue statements instead of weighing in personally immediately. Another way Twitter has changed presidential communication

— Ram Ramgopal (@RamCNN) September 24, 2019
Speaker Nancy Pelosi's announcement was a stunning development that unfolded after months of caution by U.S. House Democrats, who have been divided over using impeachment to address what they have called flagrant misconduct by the presidenthttps://t.co/VIuQVYBXAy

— The New York Times (@nytimes) September 24, 2019
The president has returned to Trump Tower "for what is described as executive time," according to pool report.

— Chris Megerian (@ChrisMegerian) September 24, 2019
"'There's two people I think Putin pays: [Dana] Rohrabacher and Trump,' [Kevin] McCarthy (R-Calif.) said, according to a recording of the June 15, 2016, exchange, which was listened to and verified by The Washington Post."

— The Washington Post, May 2017.pic.twitter.com/oL1FTpUBbW

— Philippe Reines (@PhilippeReines) September 24, 2019
---
Image: Shutterstock