Translating…
They say you can never go back home. That is not true, it seems, for comic book store Seidr's Den, in Caspar, Wyoming, owned by Steve Howe. It is moving back to its original home on Center Street – but it the move back will see its name change, to Norse Comics & More, and in doing so will expand their comic books and collectibles offering. Indeed, they are doubling their store's back issue stock after buying out a closing store's collection, and their new redesign includes a graphic novel section and a kids comics area. While they have lighted racks to showcase the new comics that come in every Wednesday
Howe told the Chicago Star-Tribune "The reason for moving was actually to focus the business in its core values, which is comic books. And this store, this location, allows us to focus in on what we do best. What we do best is comics and collectibles, all day, every day. It's our happy place, and that translates to the customer."
As for the kids section, with reading spaces, "they can also look at some interesting titles for the pre-teen market, including My Little Pony, Transformers, Teenage Mutant Ninja Turtles, Power Rangers. Some of the new Marvel lines as well are gearing towards the younger crowd, so there's definitely a market for it."
The new name is a result of Seider's Den originally sharing space with vape store Norse Vapor, and getting the nickname Norse Comics – as many found Seidr's Den hard to pronounce, now combined into one store, Howe will continue to sell vaping and Cannabidiol CBD products alongside comics.
The pull back on gaming focus he blames on online gaming growth and competition from big box stores. He plans to continue to sell game items on the shop's website only and only run Warhammer gaming events. And he now has a neighbouring store in Friendly Ghost Games next door to attract and service that crowd.
"So it can create a nice synergy in the right environments. And we're hoping to be able to capitalize on that as well and hope that they can capitalize on the fact that we have comic books here… my true passion, my true love, is owning a comic book store. I now own the largest in the state of Wyoming… We have more inventory both in new and back issues than any other comic store in the state. And we're only going to grow from there."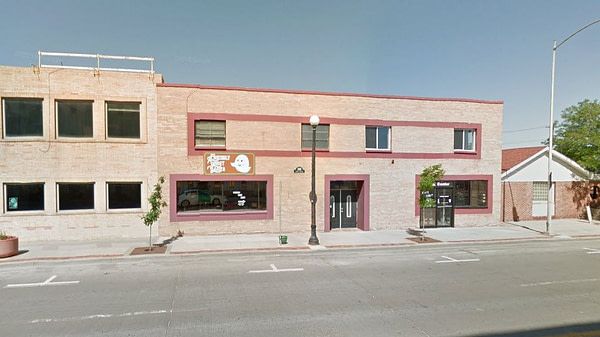 " width="600″>
Bleeding Cool tries to mark the passing of comics stores as well as their opening. Existing fanbases are likely to make the former more well known, but please let us know if a comic store is opening or closing in your neighbourhood. Just e-mail richjohnston@bleedingcool.com.
Chief writer and founder of Bleeding Cool. Father of two. Comic book clairvoyant. Political cartoonist.